Moderators: Barrett Forum, Samurai, Barrett
Continuing Member
Posts: 1953
Joined: Mon 20 Apr, 2009 1:19 pm
NRA Member: yes
Military: yes
Location: not at work
BARRETT 82A1 SEMI AUTOMATIC WITH LEUPOLD MARK 4 8.2-25X50MM WITH BORS
BUSHMASTER M-4
RUGER MINI-14 WITH LEUPOLD 3-9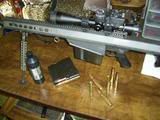 WASR AK-47
CHINESE SKS
2 XD-45
BERETTA PX4 STORM 45
SPRINGFIELD ARMORY 1911 A1
SIG SAUER 1911
PARA ORDINANCE WARTHOG 45
SMITH & WESSON 500 MAG
IMI DERSERT EAGLE 50ae
Active Poster
Posts: 67
Joined: Thu 09 Apr, 2009 3:23 pm
NRA Member: yes
Military: yes
Law Enforcement: yes
Carry Permit: yes
Favorite Firearm: My Glocks (all 4)
Location: San Diego
Very moving. The idiotic comments under the video are incredible. Someone who would post comments degrading these troops needs to get their a$$ kicked.
Continuing Member
Posts: 280
Joined: Thu 09 Apr, 2009 4:09 pm
NRA Member: yes
Military: yes
Carry Permit: yes
Favorite Firearm: Anything That Shoots!!
Favorite Ammo: 50Cal API
Location: Not In Heaven
+1 on that!!
"People Who Know Little,Are Usualy Great Talkers.
While Men Who Know Much,Say Little"

Continuing Member
Posts: 1953
Joined: Mon 20 Apr, 2009 1:19 pm
NRA Member: yes
Military: yes
Location: not at work
I agree totally most people do not appreciate the magnitutde of our service men and women. They just do not understand and pry never will understand that with out them there would be no freedom in our country.
It is a good video.
BARRETT 82A1 SEMI AUTOMATIC WITH LEUPOLD MARK 4 8.2-25X50MM WITH BORS
BUSHMASTER M-4
RUGER MINI-14 WITH LEUPOLD 3-9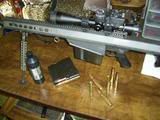 WASR AK-47
CHINESE SKS
2 XD-45
BERETTA PX4 STORM 45
SPRINGFIELD ARMORY 1911 A1
SIG SAUER 1911
PARA ORDINANCE WARTHOG 45
SMITH & WESSON 500 MAG
IMI DERSERT EAGLE 50ae
Newbie
Posts: 4
Joined: Tue 26 Apr, 2011 12:40 am
NRA Member: yes
Military: yes
Law Enforcement: yes
Carry Permit: yes
I know I'm a new johnny-come-lately on this, but this was a fantastic video! thanks for posting.
Far as comments on the video, I know our servicemen died for the rights of those ignorant clowns to exercise their right for free speech, but it's still
on their comments.
---
Who is online
Users browsing this forum: No registered users and 0 guests