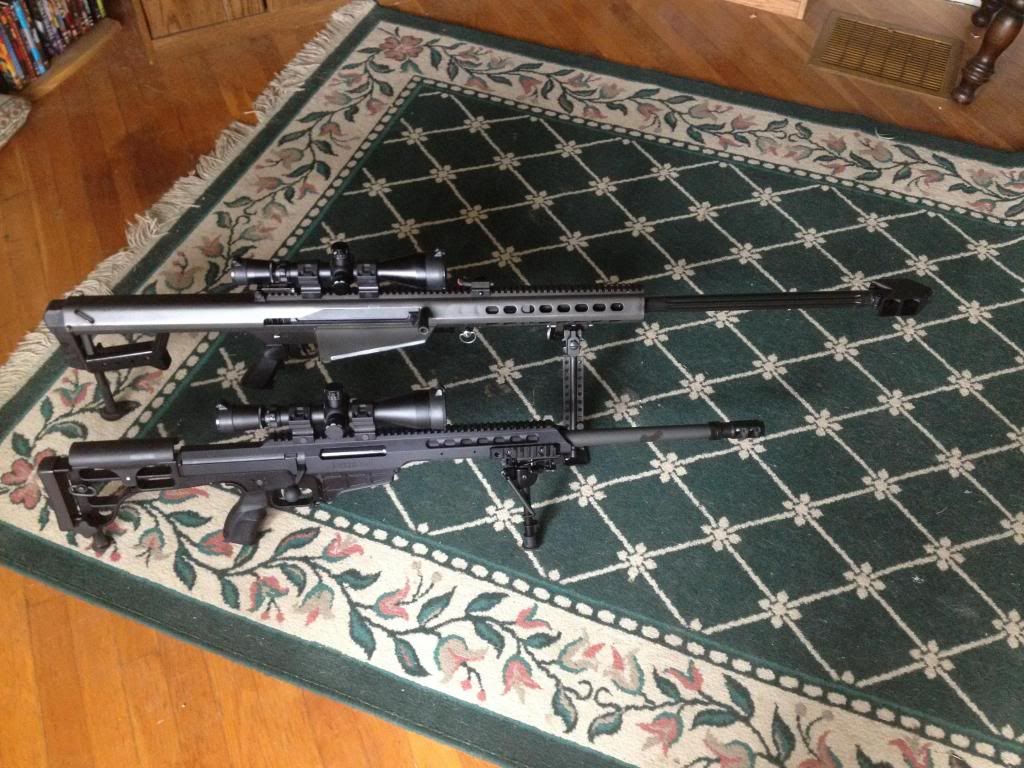 It is very hard to find space in the safes for them both.
Had to move guns into my ammo safe.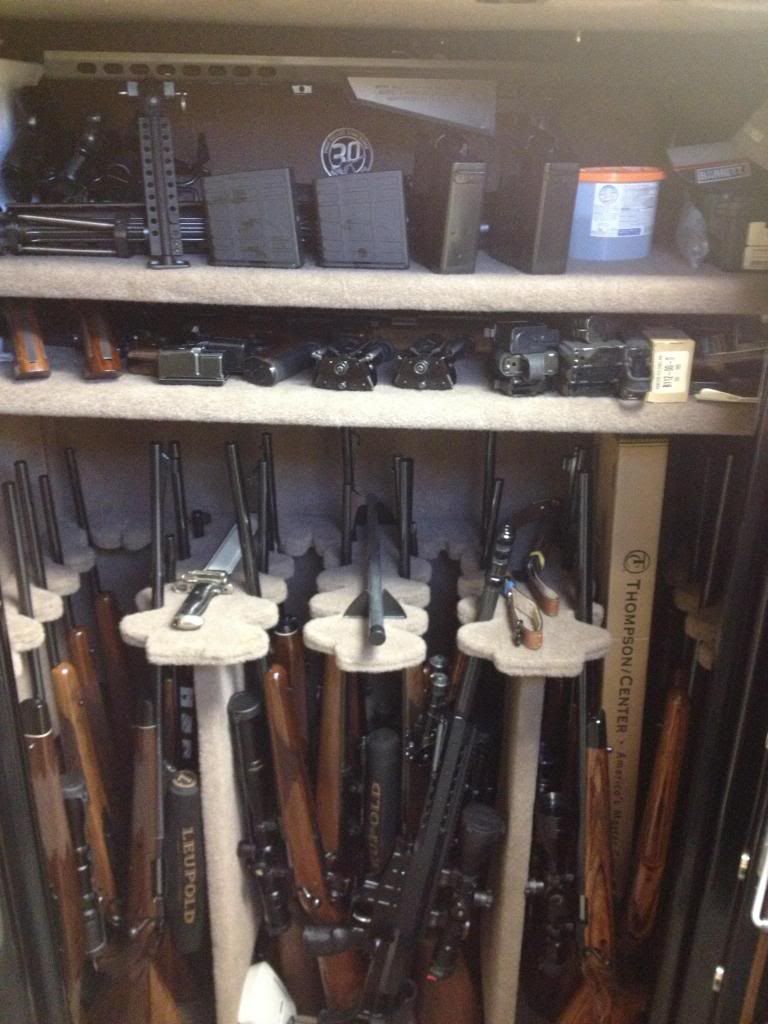 Also I shot the 300 grain mathkings that I had loaded up. Laying prone the recoil wasn't bad at all. (Last time out I was on a bench and didn't enjoy the addtional recoil from the 300 grainers.)
I was shooting 358 yards with a right to left wind (no way to measure the speed of the wind). I was also shooting 8 different loads... 85-94 grains of retumbo.
Even with the load variation... I shot about a 2.5" group. (The following has some flyers I will blame them on my friends shooting it. ). The lower right corner was a hit from my 7 rem mag. As is the one at seven oclock.