Moderators: Barrett Forum, Samurai, Barrett
Continuing Member
Posts: 1953
Joined: Mon 20 Apr, 2009 1:19 pm
NRA Member: yes
Military: yes
Location: not at work
No hiding that under your coat.
BARRETT 82A1 SEMI AUTOMATIC WITH LEUPOLD MARK 4 8.2-25X50MM WITH BORS
BUSHMASTER M-4
RUGER MINI-14 WITH LEUPOLD 3-9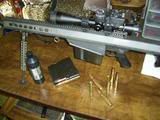 WASR AK-47
CHINESE SKS
2 XD-45
BERETTA PX4 STORM 45
SPRINGFIELD ARMORY 1911 A1
SIG SAUER 1911
PARA ORDINANCE WARTHOG 45
SMITH & WESSON 500 MAG
IMI DERSERT EAGLE 50ae
Newbie
Posts: 4
Joined: Tue 26 Apr, 2011 12:40 am
NRA Member: yes
Military: yes
Law Enforcement: yes
Carry Permit: yes
holy crap!!

he's sliding back about a foot on each shot! now that's awesome!!!
---
Who is online
Users browsing this forum: No registered users and 1 guest