I just got out of a 6-day class with Barrett/Tactical Response. TR are the ones who actually teach the marksmanship portion while there is an extremely knowledgable Barrett rep to teach the brief armorer class. If youre going to take the course, take both at the same time. Its 6 days, but worth it completely. In the lvl1 class, it was all about making that 1000yd shot. In lvl2, it was all about the 2000yd shot, and the night shoot, and the speed drill, and the moving target... Level 2 does alot more tactical exercises than lvl1.
The view from 1000yd:
Final day on the unknown distance range; we had to walk downrange and engage the targets versus firing from the berm:
and a 100% view of three of the targets from the position we picked: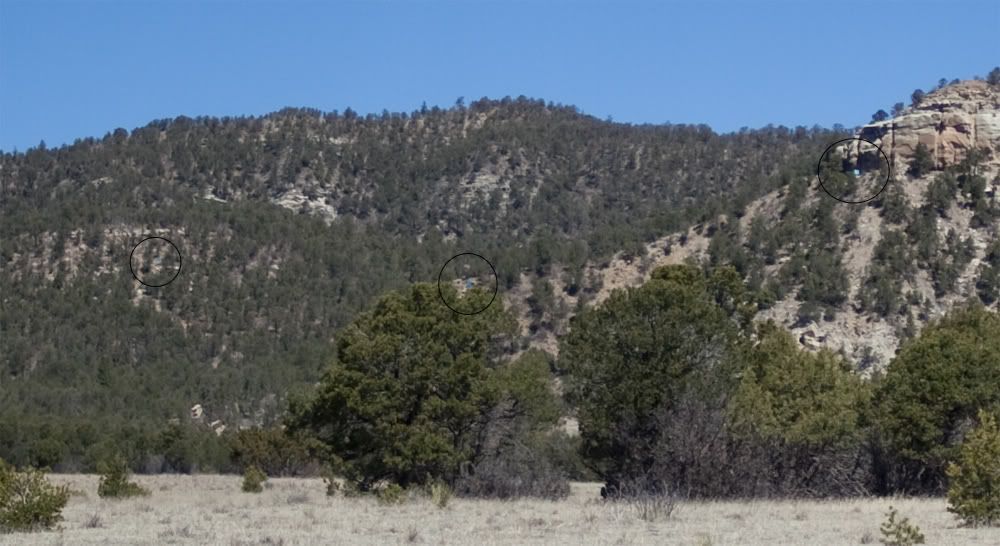 Some shots from the night fire (lvl2 only)
One of the instructors walking torwards a herd
The NRA range at Raton is pretty crazy. Anything you could want to shoot, they have a range for and its a pretty nice range. There are animals that walk all over the place without a care in the world. Some times theyll pop up downrange while youre firing and just ignore you.
The food they serve in the clubhouse was great, every day. Home made meals for breakfast and lunch, always hit the spot.
Id recommend the class to anyone that wants to increase their marksmanship skills. If youre already at the FCSA matches, youre probably not going to learn alot. For me, I was new to alot of the concepts and techniques so I learned a lot. I definitly feel like I got my money out of it and if they come up with a lvl3, ill take it.
Big thanks to Drew, Don, Jay, and Brian!